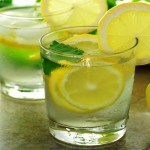 The amount of fluid in our body affects the way our cells function – meaning that dehydration can interfere with healthy ageing. According to…
Successful weight loss and healthy weight management depend on sensible goals and expectations. Most people should lose weight gradually and check with your physician before beginning a weight loss program.
---
Learn seven exercises you can do at home or the gym that deliver fitness results. Watch this slideshow workout to start your training to better physical health.
---
What do you know about belly fat? What are the health risks of abdominal fat? How do I get rid of it? Test your knowledge.