A Spiced up Man is more sexed up
Chilli man before going for first night encounter
A Spiced up Man is more sexed up
New Delhi, April 17: It looks futile to offer a man a glass full of milk before he goes for the first night sex encounter.
If the latest French study is anything to go by, 'chilli' the man instead. It has turned out from a French study that spicy food triggers real action between the sheets. The study recommends spicy food for boosting sex drive. Spicy foods augment testosterone in the blood resulting into better performance during sex encounter.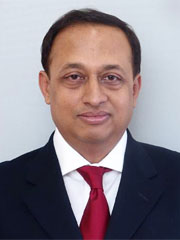 Famed Andrologist and sex enabler in Apollo hospital, Dr. Anup Dhir gave thumbs up to the study and has wondered what could be the rationale behind serving glass of milk to a newly wed man about to begin his first night encounter. There is hardly anything in mere milk to boost sex drive unless it is spiced up.      
The study has just now appeared in the peer-reviewed journal Physiology and Behavior. University of Grenoble researchers made 114 men in age group 18-44 subjects for their study. They were served mashed potatoes with spicy pepper sauce and salt.
The team observed those men who consumed more spicy pepper sauce. The men who poured a lot of sauce on their dish gave saliva samples, which was used to measure testosterone levels. Researchers found higher levels of testosterone, male hormone, in them.
Lead researcher Laurent Begue has concluded that regular spicy-food intake augment testosterone levels. Low testosterone levels are associated with lethargy or depressive mood.