Conference to Stamp out Corruption in Cardiology
Ways to create 'Heart Attack Free India' Mooted
Conference to Stamp out Corruption in Cardiology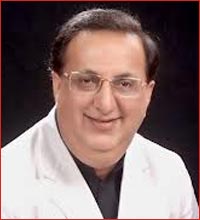 Delhi, December 4:  The avowed aim of the four day cardiologists' confluence in Hyderabad starting today is to make India 'heart attack free'. But the immediate aim is to stamp out corruption galore in cardiology. A heart court (Dil ki Adalat) will be held tomorrow to probe cardiology 'underbelly'.
Just after his installation as new president of Cardiology Society of India, Dr. H.K. Chopra, a well known cardiologist in Delhi's Moolchand hospital spoke to Meditoall Editor in chief Dhananjay kumar on telephone from Hyderabad. He said, 'all controversies namely unnecessary procedures done on heart patients, targets of procedures being fixed for cardiologists, people coming with chest pain being treated as captive, fleecing patients et al, that ail cardiology and denting the image of the profession will be discussed in the heart court'.
Over 5,000 cardiologists from all across the globe have dawned on Hyderabad to discuss various aspects of cardiology. They have come to participate in the 66th annual conference of Cardiology Society of India. This conference is happening under the shadow of a provocative statement- Corruption is where Heart is- by Dr.K.K. Aggarwal, President of 'Heart Care Foundation of India' and new Secretary General of IMA. Dr. Aggarwal said on phone from Hyderabad, 'A mock court will be held tomorrow to discuss all these aspects.' The theme of the mega conference is- 'Controversies to consensus in Cardiology and creating brilliant cardiologists of the future'. The conference focus will be on education, training, interaction and consensus for practicing cardiology.
Dr, H. K. Chopra said to meditoall, 'Primary prevention is the need of the hour. We would moot ways to create a heart attack free India till 70 years of age. After that it is will of the god. As president of Cardiology Society of India, my aim would be to make all efforts to herald healthy heart era I India.'
He further said, 'It is the consensus on our approach that benefits patient care. This is a unique convergence as every cardiology care specialist both from India and abroad are coming with a message for improving cardiac care in the form of drug intervention, coronary intervention and non-pharmacological intervention.'
The conference entails scientific sessions including 560 faculty members. Internationally acclaimed cardiologist like Naveen C. Nanda, famed 'father of echocardiography', Natesa G. Pandian, Prediman K. Shah, Barry J. Maron and Salim Yusuf will share their views on cardiology care advancements. The conference will also have a few events aiming to increase awareness about healthy heart. This includes Zumba fitness show, a dance fitness program choreographed to incorporate Soca, Samba, Salsa, Mambo-Squats.Red dress campaign will be organized to highlight prevention of cardio vascular diseases among women. There will also be kick the butt show, aimed at making people denounce smoking by breaking a 50 feet made-in-thermocol cigarette.