Tihar Jail is being screened for 'Silent Killers'
500 life changing workshops have turned Tihar into a veritable hermitage
Tihar Jail is being screened for 'Silent Killers'
New Delhi, January 22: They are two in number and planning to kill inside iconic Tihar jail but they would soon be apprehended.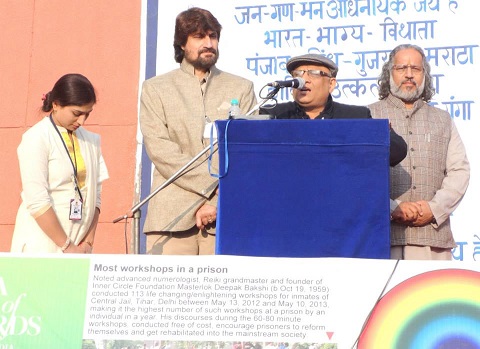 Make no mistake. They are not from among inmates serving jail terms. Silent killers here refer to 'awesome twosome'- hypertension and diabetes- two diseases which kill silently without making much of a show off of symptoms. Only way to keep them at bay is to get screened and keep constant watch on blood pressure and sugar level.
'Chhuppe Rustam' is the name of the ambitious campaign undertaken in Tihar to screen all close to 13 thousand prisoners and jail authorities-employees for hypertension and diabetes. By keeping blood pressure and sugar under normal level by adopting healthy life style, these silent killers could be halted in tracks.
The idea is to keep prisoners healthy while they are being reformed through life changing workshops being organized for them inside Tihar. Inner Circle foundation, Dr. Shushila Sansar Almast Trust and Paridhi Art Group have joined together to this end. The screening will be completed in 32 days starting from January 19.
The inaugural took place in the midst of gracious presence of Alok Verma, DGP (Prison), Mukesh Prasad, DIG (Prison) and Naveen Kataria, Superintendent, Jail no-2. All of them highly praised the efforts and promised all manner of assistance.
The dignitaries, especially lauded MASTERLOK, founder of INNER CIRCLE FOUNDATION and an ace Para-sciences expert who heal people holistically by rejuvenating their sinking Mind, Body &Soul. The occasion was marked by the completion of MASTERLOK's 500 life changing workshops in Tihar premises among its inmates. Rekha Kaushik, the welfare officer of jail number 3 is earning plaudits for her commitment to the cause. It speaks a volume about her dedication that she has been marked the nodal officer for the whole campaignin Tihar. She is being looked at as angel by inmates.
Dr. Shushrut Almast, founder of Dr. Shushila Sansar Almast Trust and Nirmul Ratanlal Vaid, convener of Paridhi Art Group have chosen Nukkad Natak as the vehicle to spread awareness about Chhupe Rustam –The  Silent Killers- which is proving very effective. In Tihar jail, Nukkad Natak is being played out by inmates themselves to spread awareness. Paridhi Art Group has trained them for that.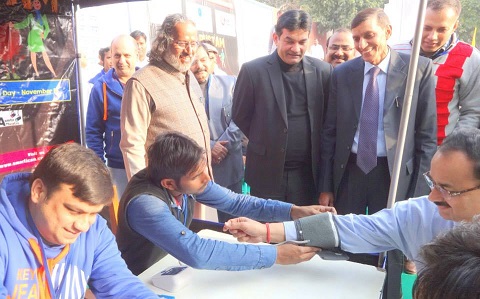 Mighty impressed by life changing workshops of MASTERLOK, Naveen Kataria, Superintendent, Jail no-2, said, 'MASTERLOK has turned Tihar into a veritable Ashram of sorts. His speech is having a profound influence on prisoners serving different sentences and they are turning new leaves. I am cocksure whenever they go out; they would never resort to bad ways and serve society as responsible member and will contribute to its progress. MASTERLOK's has been magical and medicinal effect on them.' Mr. Kataria is pro actively helping this humanitarian campaign.